Episodes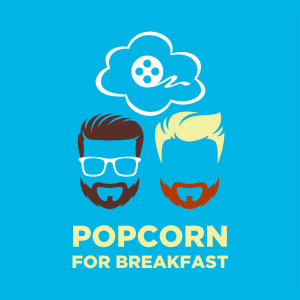 Tuesday Jan 10, 2023
Tuesday Jan 10, 2023
Roll out the red carpet! Or honestly probably any old carpet will do because it is just the Golden Globes. Hollywood's second-rate movie and TV awards show is here, the 80th Golden Globe Awards. The awards are back on national television this year which means we are forced to pay attention to them. So in this episode, rather than What's Poppin', we're giving you a full Golden Globes Preview complete with reactions to each of the major movie award categories as well as picks on who we think should win in most of the categories. Take a listen and let us know your thoughts. And remember, at Popcorn for Breakfast we watch the Golden Globes so you won't have to.
Thanks for listening!
Please rate, review, and subscribe if you liked this episode!
Chat with us on Discord: https://discord.gg/7wGQ4AARWn
Follow us on Twitch: https://www.twitch.tv/popcornforbreakfast
Subscribe to our YouTube channel: https://www.youtube.com/channel/UCeVJZwPMrr3_2p171MCP1RQ
Follow us on Spotify: https://open.spotify.com/show/4HhMxftbuf1oPn10DxPLib?si=2l8dmt0nTcyE7eOwtHrjlw&nd=1
Like us on Facebook: https://www.facebook.com/popcorn4breakfast
Follow us on Twitter: @pfb_podcast
Follow us on Instagram: @pfb_podcast
Follow us on TikTok: https://www.tiktok.com/@popcornforbreakfast?
popcorn4breakfast.com
Email us: contact@popcorn4breakfast.com
Our original music is by Rhetoric, check them out on Spotify:
https://open.spotify.com/artist/44JvjuUomvPdSqZRxxz2Tk?si=hcYoSMLUQ0iPctllftAg2g&nd=1