Episodes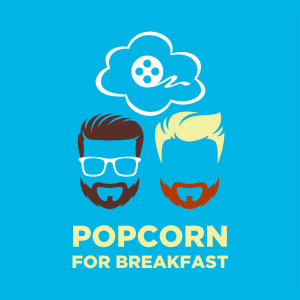 Thursday Nov 17, 2022
Thursday Nov 17, 2022
*inhales* WAKANDA FOREVER! We have reached the end of Phase 4 of the Marvel Cinematic Universe with Black Panther: Wakanda Forever. This film is certainly one of the most anticipated sequels we can remember for reasons both exciting and tragic. In our Black Panther Wakanda Forever review, we discuss everything about the movie from the opening scene to the post-credits scene and everything in between including the acting performances, production, and fit within the MCU. After the review, we stick around to do a post-mortem on MCU Phase 4 including ranking all of the films and shows as well as the phase itself in comparison to the Infinity Saga. So, bucke up for one of our longest episodes ever as we go deep into the world of Marvel and discuss the past, present, and future of the biggest film franchise in the world.
Black Panther Wakanda Forever Review [00:10:58]
Marvel Phase 4 Wrap- Up [01:01:29]
Thanks for listening!
Please rate, review, and subscribe if you liked this episode!
Chat with us on Discord: https://discord.gg/7wGQ4AARWn
Follow us on Twitch: https://www.twitch.tv/popcornforbreakfast
Subscribe to our YouTube channel: https://www.youtube.com/channel/UCeVJZwPMrr3_2p171MCP1RQ
Follow us on Spotify: https://open.spotify.com/show/4HhMxftbuf1oPn10DxPLib?si=2l8dmt0nTcyE7eOwtHrjlw&nd=1
Like us on Facebook: https://www.facebook.com/popcorn4breakfast
Follow us on Twitter: @pfb_podcast
Follow us on Instagram: @pfb_podcast
Follow us on TikTok: https://www.tiktok.com/@popcornforbreakfast?
popcorn4breakfast.com
Email us: contact@popcorn4breakfast.com
Our original music is by Rhetoric, check them out on Spotify:
https://open.spotify.com/artist/44JvjuUomvPdSqZRxxz2Tk?si=hcYoSMLUQ0iPctllftAg2g&nd=1
Additional sounds from https://www.zapsplat.com