Episodes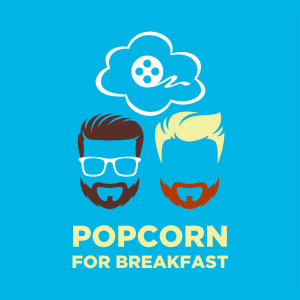 Wednesday Apr 26, 2023
Wednesday Apr 26, 2023
CinemaCon 2023 is here! And while this convention doesn't carry all the glitz and glamour of fan-oriented cons, it provides something altogether more interesting: a look at how major studios sell to cinema owners across the country. In the past few years, this has taken the form of lavish promises of respecting the theatrical window, waiting to put movies on streaming, and betting big on the return of blockbuster hits. Would this year be any different? Day 1 included panels from Sony Pictures as well as Warner Bros. and, in this addition of What's Poppin', we discuss all the significant reveals and new content that came to fruition. Also, elsewhere in the world of film, could we be on the brink of films created entirely by AI, Writer-Director Joe Russo thinks so and, of course, we have thoughts. As always, you can share your thoughts with us on everything discussed in this episode on social media and our PFB Discord server. Check the links below for details.
Thanks for listening!
Please rate, review, and subscribe if you liked this episode!
For all things Popcorn for Breakfast: https://linktr.ee/popcornforbreakfast
Chat with us on Discord: https://discord.gg/7wGQ4AARWn
Follow us on Twitch: https://www.twitch.tv/popcornforbreakfast
Subscribe to our YouTube channel: https://www.youtube.com/channel/UCeVJZwPMrr3_2p171MCP1RQ
Follow us on Spotify: https://open.spotify.com/show/4HhMxftbuf1oPn10DxPLib?si=2l8dmt0nTcyE7eOwtHrjlw&nd=1
Like us on Facebook: https://www.facebook.com/popcorn4breakfast
Follow us on Twitter: @pfb_podcast
Follow us on Instagram: @pfb_podcast
Follow us on TikTok: https://www.tiktok.com/@popcornforbreakfast?
popcorn4breakfast.com
Email us: contact@popcorn4breakfast.com
Our original music is by Rhetoric, check them out on Spotify:
https://open.spotify.com/artist/44JvjuUomvPdSqZRxxz2Tk?si=hcYoSMLUQ0iPctllftAg2g&nd=1
Additional sounds from https://www.zapsplat.com