Episodes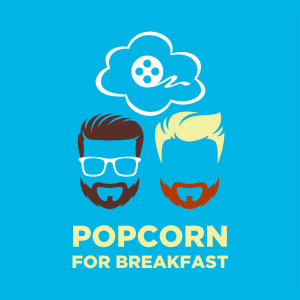 Wednesday Mar 01, 2023
Wednesday Mar 01, 2023
Cocaine. Not usually something to joke about. But a black bear eating/snorting multiple kilos of cocaine and then going on a killing spree? You may be on to something. The subject of this week's review is Elizabeth Banks' Cocaine Bear. This film presents itself as a self-aware, horror-comedy B movie with a premise the speaks for itself. But whether it lives up to the hype and its own premise or not is up to the audience. In our Cocaine Bear review we'll discuss if the movie succeeds at being so stupid it's funny or if it is just plain stupid. Be sure to share your thoughts with us by connecting with us on social media!
Thanks for listening!
Please rate, review, and subscribe if you liked this episode!
For all things Popcorn for Breakfast: https://linktr.ee/popcornforbreakfast
Chat with us on Discord: https://discord.gg/7wGQ4AARWn
Follow us on Twitch: https://www.twitch.tv/popcornforbreakfast
Subscribe to our YouTube channel: https://www.youtube.com/channel/UCeVJZwPMrr3_2p171MCP1RQ
Follow us on Spotify: https://open.spotify.com/show/4HhMxftbuf1oPn10DxPLib?si=2l8dmt0nTcyE7eOwtHrjlw&nd=1
Like us on Facebook: https://www.facebook.com/popcorn4breakfast
Follow us on Twitter: @pfb_podcast
Follow us on Instagram: @pfb_podcast
Follow us on TikTok: https://www.tiktok.com/@popcornforbreakfast?
popcorn4breakfast.com
Email us: contact@popcorn4breakfast.com
Our original music is by Rhetoric, check them out on Spotify:
https://open.spotify.com/artist/44JvjuUomvPdSqZRxxz2Tk?si=hcYoSMLUQ0iPctllftAg2g&nd=1
Additional sounds from https://www.zapsplat.com