Episodes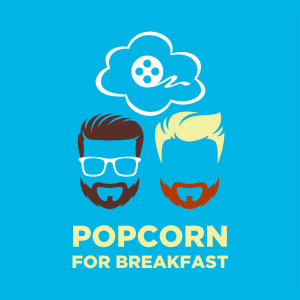 Thursday Mar 09, 2023
Thursday Mar 09, 2023
Since it burst onto the scene in 2015, the Creed franchise has cemented itself as one of the best cases for legacy sequels (or "re-quels") to date. 8 years later, we've arrived at Creed III. All the trailers and promotional materials for this film present it as the first Creed film to break free of the Rocky franchise and, for better or worse, chart its own path. From the addition of the burgeoning superstar Jonathan Majors to the cast to Michael B. Jordan stepping on behind the camera, Creed III is without a doubt the most ambitious film of the franchise. But ambition is not always rewarded. In our Creed III review, we discuss Michael B. Jordan's directorial debut, Jonathan Majors' latest attempt at creating an iconic villain, and where Creed III ranks among the other films in the Creed trilogy.
Thanks for listening!
Please rate, review, and subscribe if you liked this episode!
For all things Popcorn for Breakfast: https://linktr.ee/popcornforbreakfast
Chat with us on Discord: https://discord.gg/7wGQ4AARWn
Follow us on Twitch: https://www.twitch.tv/popcornforbreakfast
Subscribe to our YouTube channel: https://www.youtube.com/channel/UCeVJZwPMrr3_2p171MCP1RQ
Follow us on Spotify: https://open.spotify.com/show/4HhMxftbuf1oPn10DxPLib?si=2l8dmt0nTcyE7eOwtHrjlw&nd=1
Like us on Facebook: https://www.facebook.com/popcorn4breakfast
Follow us on Twitter: @pfb_podcast
Follow us on Instagram: @pfb_podcast
Follow us on TikTok: https://www.tiktok.com/@popcornforbreakfast?
popcorn4breakfast.com
Email us: contact@popcorn4breakfast.com
Our original music is by Rhetoric, check them out on Spotify:
https://open.spotify.com/artist/44JvjuUomvPdSqZRxxz2Tk?si=hcYoSMLUQ0iPctllftAg2g&nd=1
Additional sounds from https://www.zapsplat.com