Episodes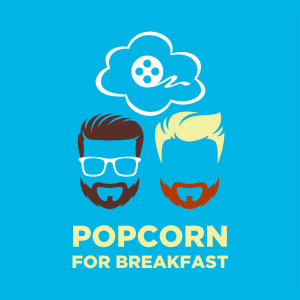 Tuesday Sep 13, 2022
Tuesday Sep 13, 2022
This weekend in Anaheim was Disney's Convention for their D23 Fan Club, the D23 Expo. In recent years, this event has been a full-blown movie and television news event and this year was no exception. The media leviathan shared updates and trailers from Marvel, Star Wars, Disney, and Pixar some of which included the most anticipated projects of this year and the next few years like The Little Mermaid, The Mandalorian Season 3, Black Panther: Wakanda Forever, Indiana Jones 5, The Marvels, Inside Out 2, and so much more! In this edition of What's Poppin', Cam and Kirk will discuss every big story from the event including new trailers, casting announcements, shows, movies, and more!
Hocus Pocus 2 [11:14]
Disenchanted [15:00]
Haunted Mansion [18:35]
Live Action Peter Pan & Wendy [22:07]
Mufasa: The Lion King [22:53]
Live Action Snow White [28:23]
Live Action The Little Mermaid [29:53]
Wish [36:29]
Elemental [40:26]
Win or Lose [43:56]
Elio [45:31]
Inside Out 2 [47:13]
Andor [51:46]
Willow & Indiana Jones 5 [55:16]
Tales of the Jedi [58:09]
The Mandalorian Season 3 [01:00:33]
Black Panther: Wakanda Forever [01:06:07]
Ironheart [01:09:58]
Ant-Man and the Wasp Quantumania [01:10:50]
The Marvels [01:11:15]
Secret Invasion [01:11:49]
Werewolf by Night [01:14:48]
Loki Season 2 [01:18:34]
Thanks for listening!
Please rate, review, and subscribe if you liked this episode!
Chat with us on Discord: https://discord.gg/7wGQ4AARWn
Follow us on Twitch: https://www.twitch.tv/popcornforbreakfast
Subscribe to our YouTube channel: https://www.youtube.com/channel/UCeVJZwPMrr3_2p171MCP1RQ
Follow us on Spotify: https://open.spotify.com/show/4HhMxftbuf1oPn10DxPLib?si=2l8dmt0nTcyE7eOwtHrjlw&nd=1
Like us on Facebook: https://www.facebook.com/popcorn4breakfast
Follow us on Twitter: @pfb_podcast
Follow us on Instagram: @pfb_podcast
Follow us on TikTok: https://www.tiktok.com/@popcornforbreakfast?
popcorn4breakfast.com
Email us: contact@popcorn4breakfast.com
Our original music is by Rhetoric, check them out on Spotify:
https://open.spotify.com/artist/44JvjuUomvPdSqZRxxz2Tk?si=hcYoSMLUQ0iPctllftAg2g&nd=1
Additional sounds from https://www.zapsplat.com