Episodes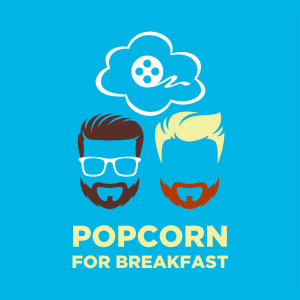 Tuesday Jul 19, 2022
Tuesday Jul 19, 2022
After 3 years of PFB, we've finally reached it... EPISODE 200. And if you've listened to any one of those podcasts or streamed any lives over the last 3 years, there's about a 99% chance that you have heard us talk about one topic more than any other: the Marvel Cinematic Universe. After all, our very first review was Spider-Man: Far From Home and our most recent review was Thor: Love and Thunder. Between those two we have taken the time to watch and review every MCU Phase 4 film and dissect each of them to attempt to put the never-ending puzzle together. So, for our 200th episode, we want to examine the MCU ahead of this weekend's San Diego ComicCon Mega Panel and determine whether we think it is on the right track or headed for a super-sized downfall.
Thanks for listening!
Please rate, review, and subscribe if you liked this episode!
Chat with us on Discord: https://discord.gg/7wGQ4AARWn
Follow us on Twitch: https://www.twitch.tv/popcornforbreakfast
Subscribe to our YouTube channel: https://www.youtube.com/channel/UCeVJZwPMrr3_2p171MCP1RQ
Follow us on Spotify: https://open.spotify.com/show/4HhMxftbuf1oPn10DxPLib?si=2l8dmt0nTcyE7eOwtHrjlw&nd=1
Like us on Facebook: https://www.facebook.com/popcorn4breakfast
Follow us on Twitter: @pfb_podcast
Follow us on Instagram: @pfb_podcast
Follow us on TikTok: https://www.tiktok.com/@popcornforbreakfast?
popcorn4breakfast.com
Email us: contact@popcorn4breakfast.com
Our original music is by Rhetoric, check them out on Spotify:
https://open.spotify.com/artist/44JvjuUomvPdSqZRxxz2Tk?si=hcYoSMLUQ0iPctllftAg2g&nd=1
Additional sounds from https://www.zapsplat.com