Episodes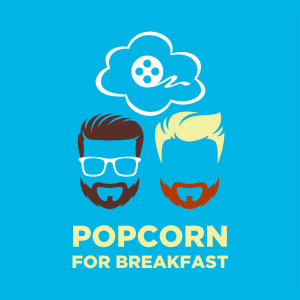 Thursday Jun 01, 2023
Thursday Jun 01, 2023
Since we last spoke: HBO Max became Max, The Cannes Film Festival came and went, and seemingly every major show had a series finale. In this week's episode, we attempt to catch up on most of the movie news headlines that ran across the ticker over the last couple of weeks including: 2 New Spider-Man movies that are now in the works at Sony, Martin Scorsese making a movie about Jesus, John Wick 5 in early stage of development, and more! Join us for all the latest and don't forget to reach out with your thoughts on discord and social media. Links and timestamps below!
HBO Max is now MAX [01:43]
Cannes Standing Ovation Recap [05:50]
2 New Spider-Man Movies on the way [14:15]
Scorsese's Jesus Movie [25:59]
The Flash Discussion/Batman Speculation [30:35]
John Wick 5 in the works [38:20]
TBS Dinner and a Movie Revival [40:08]
MACE plot details [42:42]
TV/Streaming Series Finales [46:48]
Thanks for listening!
Please rate, review, and subscribe if you liked this episode!
For all things Popcorn for Breakfast: https://linktr.ee/popcornforbreakfast
Chat with us on Discord: https://discord.gg/7wGQ4AARWn
Follow us on Twitch: https://www.twitch.tv/popcornforbreakfast
Subscribe to our YouTube channel: https://www.youtube.com/channel/UCeVJZwPMrr3_2p171MCP1RQ
Follow us on Spotify: https://open.spotify.com/show/4HhMxftbuf1oPn10DxPLib?si=2l8dmt0nTcyE7eOwtHrjlw&nd=1
Like us on Facebook: https://www.facebook.com/popcorn4breakfast
Follow us on Twitter: @pfb_podcast
Follow us on Instagram: @pfb_podcast
Follow us on TikTok: https://www.tiktok.com/@popcornforbreakfast?
popcorn4breakfast.com
Email us: popcornforbreakfastpodcast@gmail.com
Our original music is by Rhetoric, check them out on Spotify:
https://open.spotify.com/artist/44JvjuUomvPdSqZRxxz2Tk?si=hcYoSMLUQ0iPctllftAg2g&nd=1
Additional sounds from https://www.zapsplat.com