Episodes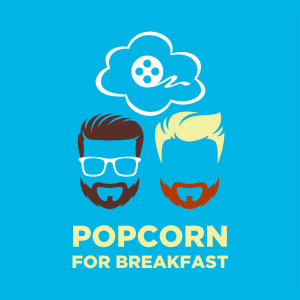 Tuesday Jul 26, 2022
Tuesday Jul 26, 2022
Marvel has a real knack for setting various con stages and convention centers on fire these days (figuratively speaking). And they were back to their old tricks this weekend at San Diego ComicCon 2022. Marvel rolled out release schedules (some full, some partial) for the remainder of Phases 4, 5, and 6 including many expected reveals and some unexpected! In this episode, we'll break down and react to all of the details coming out of Marvel's Hall H panel and what to expect next from the biggest film franchise ever.
Marvel ComicCon Recap [04:54]
Christmas in July Game [55:46]
Thanks for listening!
Please rate, review, and subscribe if you liked this episode!
Chat with us on Discord: https://discord.gg/7wGQ4AARWn
Follow us on Twitch: https://www.twitch.tv/popcornforbreakfast
Subscribe to our YouTube channel: https://www.youtube.com/channel/UCeVJZwPMrr3_2p171MCP1RQ
Follow us on Spotify: https://open.spotify.com/show/4HhMxftbuf1oPn10DxPLib?si=2l8dmt0nTcyE7eOwtHrjlw&nd=1
Like us on Facebook: https://www.facebook.com/popcorn4breakfast
Follow us on Twitter: @pfb_podcast
Follow us on Instagram: @pfb_podcast
Follow us on TikTok: https://www.tiktok.com/@popcornforbreakfast?
popcorn4breakfast.com
Email us: contact@popcorn4breakfast.com
Our original music is by Rhetoric, check them out on Spotify:
https://open.spotify.com/artist/44JvjuUomvPdSqZRxxz2Tk?si=hcYoSMLUQ0iPctllftAg2g&nd=1
Additional sounds from https://www.zapsplat.com