Episodes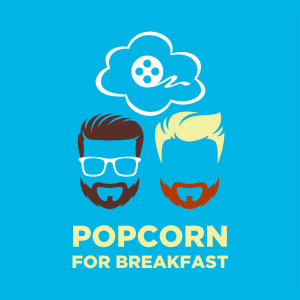 Friday Aug 05, 2022
Friday Aug 05, 2022
Visionary writer and director Jordan Peele is back with his 3rd feature film, NOPE, which has a little bit of everything and is nothing you could've ever expected it to be. Starring Daniel Kaluuya, Keke Palmer, Steven Yeun, and Brandon Perea, NOPE follows Hollywood horse trainers, the Haywoods, as they deal with an extraterrestrial phenomenon on their family's ranch. Like its predecessors in Jordan Peele's filmography, Get Out and Us, this film has a deadly left hook and a sharp social commentary. But is that enough to earn a high score from the PFB boys, listen in to hear Cam and Kirk's thoughts and be sure to share your thoughts on Discord or social!
Thanks for listening!
Please rate, review, and subscribe if you liked this episode!
Chat with us on Discord: https://discord.gg/7wGQ4AARWn
Follow us on Twitch: https://www.twitch.tv/popcornforbreakfast
Subscribe to our YouTube channel: https://www.youtube.com/channel/UCeVJZwPMrr3_2p171MCP1RQ
Follow us on Spotify: https://open.spotify.com/show/4HhMxftbuf1oPn10DxPLib?si=2l8dmt0nTcyE7eOwtHrjlw&nd=1
Like us on Facebook: https://www.facebook.com/popcorn4breakfast
Follow us on Twitter: @pfb_podcast
Follow us on Instagram: @pfb_podcast
Follow us on TikTok: https://www.tiktok.com/@popcornforbreakfast?
popcorn4breakfast.com
Email us: contact@popcorn4breakfast.com
Our original music is by Rhetoric, check them out on Spotify:
https://open.spotify.com/artist/44JvjuUomvPdSqZRxxz2Tk?si=hcYoSMLUQ0iPctllftAg2g&nd=1