Episodes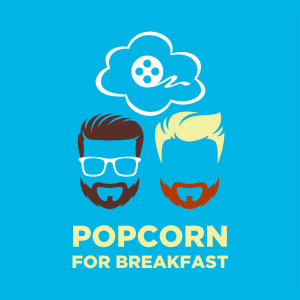 Friday Mar 10, 2023
Friday Mar 10, 2023
IT'S OSCAR WEEK!!! It has all built up to this. We watched hundreds of movies this past year and reviewed many of them right here on Popcorn for Breakfast. But now, it is time for Hollywood's biggest night, the 95th Academy Awards. As with any Oscars show, there are so many storylines and tons of hotly-contested categories. In our Oscars 2023 Preview, we break down all the biggest awards, who should win, who will win, and so much more! Even though it seems as if there is a clear front-runner in Everything Everywhere All At Once, you never know what is going to happen at the Oscars. We break it all down here, so join us for our final Oscars preview before the big show.
Best Supporting Actress [11:57]
Best Supporting Actor [17:01]
Best Actress [19:49]
Best Actor [24:44]
Best Director [30:47]
Best Original Screenplay [36:49]
Best Adapted Screenplay [39:01]
Best Picture [44:44]
Cam & Kirk's Best Picture Film Rankings [51:19]
Thanks for listening!
Please rate, review, and subscribe if you liked this episode!
For all things Popcorn for Breakfast: https://linktr.ee/popcornforbreakfast
Chat with us on Discord: https://discord.gg/7wGQ4AARWn
Follow us on Twitch: https://www.twitch.tv/popcornforbreakfast
Subscribe to our YouTube channel: https://www.youtube.com/channel/UCeVJZwPMrr3_2p171MCP1RQ
Follow us on Spotify: https://open.spotify.com/show/4HhMxftbuf1oPn10DxPLib?si=2l8dmt0nTcyE7eOwtHrjlw&nd=1
Like us on Facebook: https://www.facebook.com/popcorn4breakfast
Follow us on Twitter: @pfb_podcast
Follow us on Instagram: @pfb_podcast
Follow us on TikTok: https://www.tiktok.com/@popcornforbreakfast?
popcorn4breakfast.com
Email us: contact@popcorn4breakfast.com
Our original music is by Rhetoric, check them out on Spotify:
https://open.spotify.com/artist/44JvjuUomvPdSqZRxxz2Tk?si=hcYoSMLUQ0iPctllftAg2g&nd=1
Additional sounds from https://www.zapsplat.com