Episodes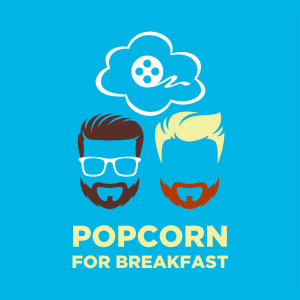 Thursday Mar 16, 2023
Thursday Mar 16, 2023
The 95th Oscars are officially in the rearview so we are going to use this opportunity to close the book on the Oscars by giving our opinions on the show, the winners, the loasers, and whether or not the Academy got it right. After that, we turn our attention to the current year in film and those soon to come. Some HUGE news stories dropped this week including Quentin Tarantino's 10th (and likely last) film, the director announcement for Superman: Legacy, a new addition to the cast of the John Wick spinoff, Ballerina, Guillermo del Toro's next project (and its incredible cast), and so much more!  Join us for all of that and be sure to share your Oscars thoughts with us on Discord and social media if you haven't already!
Thanks for listening!
Please rate, review, and subscribe if you liked this episode!
For all things Popcorn for Breakfast: https://linktr.ee/popcornforbreakfast
Chat with us on Discord: https://discord.gg/7wGQ4AARWn
Follow us on Twitch: https://www.twitch.tv/popcornforbreakfast
Subscribe to our YouTube channel: https://www.youtube.com/channel/UCeVJZwPMrr3_2p171MCP1RQ
Follow us on Spotify: https://open.spotify.com/show/4HhMxftbuf1oPn10DxPLib?si=2l8dmt0nTcyE7eOwtHrjlw&nd=1
Like us on Facebook: https://www.facebook.com/popcorn4breakfast
Follow us on Twitter: @pfb_podcast
Follow us on Instagram: @pfb_podcast
Follow us on TikTok: https://www.tiktok.com/@popcornforbreakfast?
popcorn4breakfast.com
Email us: contact@popcorn4breakfast.com
Our original music is by Rhetoric, check them out on Spotify:
https://open.spotify.com/artist/44JvjuUomvPdSqZRxxz2Tk?si=hcYoSMLUQ0iPctllftAg2g&nd=1
Additional sounds from https://www.zapsplat.com