Episodes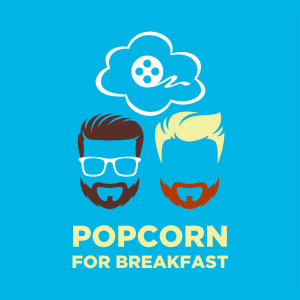 6 days ago
6 days ago
Let's (ghost)face it. We were all pretty much in the same place before this movie came out. Scream 6? In New York? How much longer can they really keep this going? These are fair questions! But the only way to learn the answers is to see the movie, for better or worse. So, that's what we did! In our Scream VI review, we discuss whether they've successfully sequeled the re-quel or not, how it felt to have a scream without Neve Campbell, and what lies ahead (if anything). Join us for our review of Scream VI and let us know what you thought of the film by clicking one of the links below and connecting with us!
Thanks for listening!
Please rate, review, and subscribe if you liked this episode!
For all things Popcorn for Breakfast: https://linktr.ee/popcornforbreakfast
Chat with us on Discord: https://discord.gg/7wGQ4AARWn
Follow us on Twitch: https://www.twitch.tv/popcornforbreakfast
Subscribe to our YouTube channel: https://www.youtube.com/channel/UCeVJZwPMrr3_2p171MCP1RQ
Follow us on Spotify: https://open.spotify.com/show/4HhMxftbuf1oPn10DxPLib?si=2l8dmt0nTcyE7eOwtHrjlw&nd=1
Like us on Facebook: https://www.facebook.com/popcorn4breakfast
Follow us on Twitter: @pfb_podcast
Follow us on Instagram: @pfb_podcast
Follow us on TikTok: https://www.tiktok.com/@popcornforbreakfast?
popcorn4breakfast.com
Email us: contact@popcorn4breakfast.com
Our original music is by Rhetoric, check them out on Spotify:
https://open.spotify.com/artist/44JvjuUomvPdSqZRxxz2Tk?si=hcYoSMLUQ0iPctllftAg2g&nd=1
Additional sounds from https://www.zapsplat.com