Episodes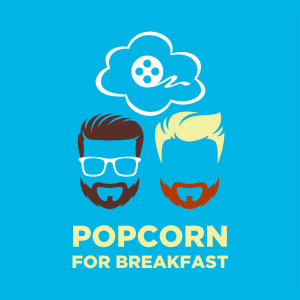 Friday Apr 28, 2023
Friday Apr 28, 2023
The biggest AppleTV+ original movie premiere ever belongs to the subject of this week's review, Ghosted. Ghosted stars Ana de Armas and Chris Evans as a one-time fling turns into an international espionage plot. In our spoiler-free Ghosted review, we discuss the balance between RomCom and Spy Action elements, the performances from our Ultra A-List leads, and much more. So join us to find out if Ghosted is worth the monthly subscription alone or another forgettable straight-to-streaming attempt. As always, be sure to share your thoughts with us on social media and Discord (links below).
Thanks for listening!
Please rate, review, and subscribe if you liked this episode!
For all things Popcorn for Breakfast: https://linktr.ee/popcornforbreakfast
Chat with us on Discord: https://discord.gg/7wGQ4AARWn
Follow us on Twitch: https://www.twitch.tv/popcornforbreakfast
Subscribe to our YouTube channel: https://www.youtube.com/channel/UCeVJZwPMrr3_2p171MCP1RQ
Follow us on Spotify: https://open.spotify.com/show/4HhMxftbuf1oPn10DxPLib?si=2l8dmt0nTcyE7eOwtHrjlw&nd=1
Like us on Facebook: https://www.facebook.com/popcorn4breakfast
Follow us on Twitter: @pfb_podcast
Follow us on Instagram: @pfb_podcast
Follow us on TikTok: https://www.tiktok.com/@popcornforbreakfast?
popcorn4breakfast.com
Email us: contact@popcorn4breakfast.com
Our original music is by Rhetoric, check them out on Spotify:
https://open.spotify.com/artist/44JvjuUomvPdSqZRxxz2Tk?si=hcYoSMLUQ0iPctllftAg2g&nd=1