Episodes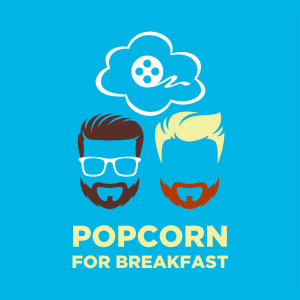 Thursday May 11, 2023
Thursday May 11, 2023
The end of an era. For better or worse, that's exactly what Guardians of the Galaxy Vol. 3 represents. James Gunn is, of course, exiting the MCU for an even cushier gig at the newly-renamed DC Studios. So, what does this mean for the Guardians? Who would remain from the Guardians after this film? Given that this is a spoiler-free Guardians of the Galaxy Vol. 3 review, we can't answer those questions but we will of course discuss this film, how we feel it wraps up the trilogy, and how we'd score it out of 10. It's always interesting when we get to sink our teeth into a new MCU film. So, listen in and join in on the conversation on social media and Discord.
Thanks for listening!
Please rate, review, and subscribe if you liked this episode!
For all things Popcorn for Breakfast: https://linktr.ee/popcornforbreakfast
Chat with us on Discord: https://discord.gg/7wGQ4AARWn
Follow us on Twitch: https://www.twitch.tv/popcornforbreakfast
Subscribe to our YouTube channel: https://www.youtube.com/channel/UCeVJZwPMrr3_2p171MCP1RQ
Follow us on Spotify: https://open.spotify.com/show/4HhMxftbuf1oPn10DxPLib?si=2l8dmt0nTcyE7eOwtHrjlw&nd=1
Like us on Facebook: https://www.facebook.com/popcorn4breakfast
Follow us on Twitter: @pfb_podcast
Follow us on Instagram: @pfb_podcast
Follow us on TikTok: https://www.tiktok.com/@popcornforbreakfast?
popcorn4breakfast.com
Email us: contact@popcorn4breakfast.com
Our original music is by Rhetoric, check them out on Spotify:
https://open.spotify.com/artist/44JvjuUomvPdSqZRxxz2Tk?si=hcYoSMLUQ0iPctllftAg2g&nd=1
Additional sounds from https://www.zapsplat.com