Episodes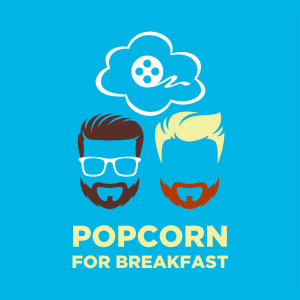 Wednesday Jun 07, 2023
Wednesday Jun 07, 2023
After the longest 5 years in modern history, we finally got to return to the Spider-Verse. That's right, the subject of this week's review is the number 1 movie in the world and the top rated film on Letterboxd, Spider-Man: Across the Spider-Verse. This film does everything bigger: the cast, the stakes, the animation, all of it. And in our spoiler-free Spider-Man: Across the Spider-Verse review, we'll let you know whether or not bigger means better when it comes to spider-man based multiversal expansions or if more spider-people does not necessarily mean merrier spider-people (that made no sense but I am keeping it). As always, be sure to reach out with your thoughs on this film by joining our Discord server or clicking on one of our social media links down below.
Synopsis [7:20]
And the Oscar Goes To… [11:47]
Scene Stealer [17:01]
Show Stopper [26:30]
Director's Shoes [33:16]
Final Thoughts & Score [37:45]
Thanks for listening!
Please rate, review, and subscribe if you liked this episode!
For all things Popcorn for Breakfast: https://linktr.ee/popcornforbreakfast
Chat with us on Discord: https://discord.gg/7wGQ4AARWn
Follow us on Twitch: https://www.twitch.tv/popcornforbreakfast
Subscribe to our YouTube channel: https://www.youtube.com/channel/UCeVJZwPMrr3_2p171MCP1RQ
Follow us on Spotify: https://open.spotify.com/show/4HhMxftbuf1oPn10DxPLib?si=2l8dmt0nTcyE7eOwtHrjlw&nd=1
Like us on Facebook: https://www.facebook.com/popcorn4breakfast
Follow us on Twitter: @pfb_podcast
Follow us on Instagram: @pfb_podcast
Follow us on TikTok: https://www.tiktok.com/@popcornforbreakfast?
popcorn4breakfast.com
Email us: popcornforbreakfastpodcast@gmail.com
Our original music is by Rhetoric, check them out on Spotify:
https://open.spotify.com/artist/44JvjuUomvPdSqZRxxz2Tk?si=hcYoSMLUQ0iPctllftAg2g&nd=1