Episodes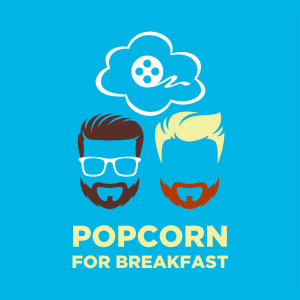 Friday Jan 20, 2023
Friday Jan 20, 2023
An early-1900s murder mystery in which the lead detective works with… *checks notes*… Edgar Allan Poe? The plot of The Pale Blue Eye is certainly not one you come across every day but it is also one of those ideas that's so crazy it just might work. And if that's not enough to draw you in, its cast features Christian Bale, Harry Melling, Lucy Boynton, Gillian Anderson, and more. In our The Pale Blue Eye review, we'll break down the details of Scott Cooper's book, the considerations when adapting a book to the screen, and much more! After you hear our thoughts, be sure to share yours with us on social media or Discord!
Thanks for listening!
Please rate, review, and subscribe if you liked this episode!
Chat with us on Discord: https://discord.gg/7wGQ4AARWn
Follow us on Twitch: https://www.twitch.tv/popcornforbreakfast
Subscribe to our YouTube channel: https://www.youtube.com/channel/UCeVJZwPMrr3_2p171MCP1RQ
Follow us on Spotify: https://open.spotify.com/show/4HhMxftbuf1oPn10DxPLib?si=2l8dmt0nTcyE7eOwtHrjlw&nd=1
Like us on Facebook: https://www.facebook.com/popcorn4breakfast
Follow us on Twitter: @pfb_podcast
Follow us on Instagram: @pfb_podcast
Follow us on TikTok: https://www.tiktok.com/@popcornforbreakfast?
popcorn4breakfast.com
Email us: contact@popcorn4breakfast.com
Our original music is by Rhetoric, check them out on Spotify:
https://open.spotify.com/artist/44JvjuUomvPdSqZRxxz2Tk?si=hcYoSMLUQ0iPctllftAg2g&nd=1
Additional sounds from https://www.zapsplat.com