Episodes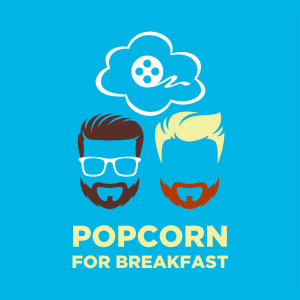 Friday Nov 04, 2022
Friday Nov 04, 2022
When you think of the films The Nightmare Before Christmas and Coraline there are probably two of quick thoughts that pop into your head: 1) the films' iconic, stop-motion animation style and 2) the authors, Tim Burton and Neil Gaiman (respectively), that created those worlds and the characters within them. What may not be readily apparent is that that they are directed by the same visionary director, Henry Selick. Well, after a 13-year hiatus, that same director's latest spooky stop-motion spectacle, Wendell & Wild, is now available to stream on Netflix. And this time, he collaborated with another transcendent creator, Oscar-Winner Jordan Peele. So, with all of that going for it, did Wendell & Wild live up to the sterling résumé of its creators? Listen in to hear our thoughts!
Thanks for listening!
Please rate, review, and subscribe if you liked this episode!
Chat with us on Discord: https://discord.gg/7wGQ4AARWn
Follow us on Twitch: https://www.twitch.tv/popcornforbreakfast
Subscribe to our YouTube channel: https://www.youtube.com/channel/UCeVJZwPMrr3_2p171MCP1RQ
Follow us on Spotify: https://open.spotify.com/show/4HhMxftbuf1oPn10DxPLib?si=2l8dmt0nTcyE7eOwtHrjlw&nd=1
Like us on Facebook: https://www.facebook.com/popcorn4breakfast
Follow us on Twitter: @pfb_podcast
Follow us on Instagram: @pfb_podcast
Follow us on TikTok: https://www.tiktok.com/@popcornforbreakfast?
popcorn4breakfast.com
Email us: contact@popcorn4breakfast.com
Our original music is by Rhetoric, check them out on Spotify:
https://open.spotify.com/artist/44JvjuUomvPdSqZRxxz2Tk?si=hcYoSMLUQ0iPctllftAg2g&nd=1