Episodes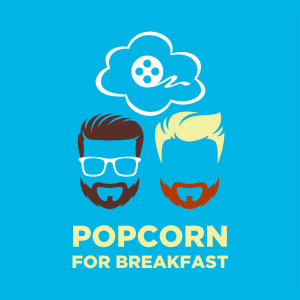 Tuesday May 16, 2023
Tuesday May 16, 2023
Hollywood is at war! It's the Writers vs. the Studios as the WGA Writers' Strike rages on and no one knows when it will end. Now that we are a few weeks into the strike and the sticking points have become clear, we decided to spend time discussing those demands from both sides and what it might mean for the duration of the strike. In addition to that, this past week brought HUGE casting news for both Superman: Legacy and Beetlejuice 2 and new rules for Academy Award campaigning following the Andrea Riseborough controversy. There's a lot to get to and we cover it all in this week's edition of What's Poppin'.
WGA Writers Strike [05:30]
Superman: Legacy Casting Rumors [18:56]
New Academy Award Campaigning Rules [30:28]
Beetlejuice 2 Casting Announcements [37:10]
Thanks for listening!
Please rate, review, and subscribe if you liked this episode!
For all things Popcorn for Breakfast: https://linktr.ee/popcornforbreakfast
Chat with us on Discord: https://discord.gg/7wGQ4AARWn
Follow us on Twitch: https://www.twitch.tv/popcornforbreakfast
Subscribe to our YouTube channel: https://www.youtube.com/channel/UCeVJZwPMrr3_2p171MCP1RQ
Follow us on Spotify: https://open.spotify.com/show/4HhMxftbuf1oPn10DxPLib?si=2l8dmt0nTcyE7eOwtHrjlw&nd=1
Like us on Facebook: https://www.facebook.com/popcorn4breakfast
Follow us on Twitter: @pfb_podcast
Follow us on Instagram: @pfb_podcast
Follow us on TikTok: https://www.tiktok.com/@popcornforbreakfast?
popcorn4breakfast.com
Email us: popcornforbreakfastpodcast@gmail.com
Our original music is by Rhetoric, check them out on Spotify:
https://open.spotify.com/artist/44JvjuUomvPdSqZRxxz2Tk?si=hcYoSMLUQ0iPctllftAg2g&nd=1
Additional sounds from https://www.zapsplat.com