Episodes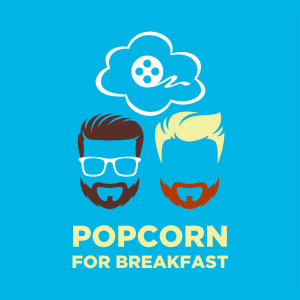 Friday Jan 06, 2023
Friday Jan 06, 2023
Just two days before we ushered in 2023, we got a late Christmas present from our friends at Netflix: a movie called White Noise, from writer-director Noah Baumbach. White Noise is based on an 80s novel written by Don DeLillo that for decades has been considered by many to be "unfilmable." In our White Noise Review, we'll discuss the cast, which includes Adam Driver, Greta Gerwig, Don Cheadle, and more, the production, the narrative, and the themes before deciding if Noah Baumbach has done the impossible, filmed the unfilmable.
Thanks for listening!
Please rate, review, and subscribe if you liked this episode!
Chat with us on Discord: https://discord.gg/7wGQ4AARWn
Follow us on Twitch: https://www.twitch.tv/popcornforbreakfast
Subscribe to our YouTube channel: https://www.youtube.com/channel/UCeVJZwPMrr3_2p171MCP1RQ
Follow us on Spotify: https://open.spotify.com/show/4HhMxftbuf1oPn10DxPLib?si=2l8dmt0nTcyE7eOwtHrjlw&nd=1
Like us on Facebook: https://www.facebook.com/popcorn4breakfast
Follow us on Twitter: @pfb_podcast
Follow us on Instagram: @pfb_podcast
Follow us on TikTok: https://www.tiktok.com/@popcornforbreakfast?
popcorn4breakfast.com
Email us: contact@popcorn4breakfast.com
Our original music is by Rhetoric, check them out on Spotify:
https://open.spotify.com/artist/44JvjuUomvPdSqZRxxz2Tk?si=hcYoSMLUQ0iPctllftAg2g&nd=1